No one knows what will happen in the future. That is why Intershelter Inc. is ready to respond to the emergency housing needs of refugees as well as other people in case natural disasters and terrorist attacks occur. We are also prepared to provide our one-of-a-kind domes—the next generation of military shelters—to our armed forces and allies around the world for the War on Terror.
These shelters can be customized to fit the needs of anyone, including the people in the army, navy, and North Pole. If you're looking for a portable dome that can protect you from enemies and bad weather conditions, our dome is the perfect option for you.
Our founder is from the sixth generation of a pioneer Alaskan family. He graduated from Gonzaga University, which is also where he spent his junior year in Florence, Italy. Later on, he worked with the Lieutenant Governor of Alaska—serving as a policy/program manager and a legislative liaison. Because of his excellence, he was recognized as "The Ambassador of The Alaskan Lifestyle." Our founder felt honored to receive this citation from the Alaska State Legislature in 1998.
For more than 25 years, he has represented the interests of people from municipalities, resource development corporations, organizations, as well as those in the maritime industry in Alaska's capitol and DC as a professional Governmental Liaison. He had also appeared before the Alaska State Legislature and Congress on many occasions, and he has been interviewed by several local and international press organizations, including:
Our Patented, Revolutionary Portable Shelters
The president/CEO of our company, together with our partner manufacturers and marketers, proudly presents our Intershelter™ SolarDome and SurvivalSphere. These products are the new generation of:
Decontamination/Quarantine Facilities
Disaster Relief Housing
First Responder Headquarters
M.A.S.H.-Style Medical Triage Pods
Migrant Worker Housing
Military Shelters
Refugee Housing
Remote Mountain Top Telecom Shacks
Residential Place for the
Homeless Communities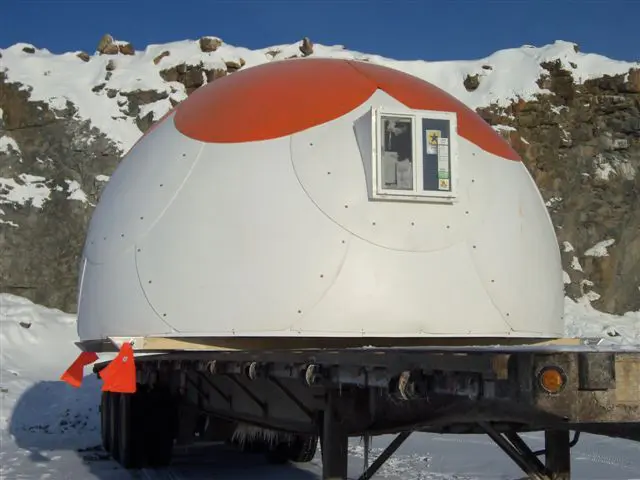 Aside from those applications, our domes can be used as:
Backyard Cabanas
Command Posts
Grow Houses
Housing for Migrants
Housing for Prepping Communities
Instant Backyard Shop
Low-Income Housing Option
Man Caves
Place for Athletic Retail Sales
School and College Dormitories
Solar Tela Villages
Spa Covers
Storms Shelters
Before the inception of our company, the Romans were the last one to make an effort to bridge the gap between tents, stick-built homes, and trailers. Now, through our skills, knowledge, and hard work, we were able to do that again, producing the most energy-efficient, highly secure, and portable dome on earth. These shelters can withstand Category 5 hurricane winds as well as other extreme weather conditions from -70 below zero to +120 above. Also, our mobile domes can be disassembled within a few minutes so that you can easily transfer and store them again and again.
 When powered by the sun or the wind, our SolarDomes can be totally sustainable, making them a great choice if you want to live off the grid. Aside from this feature, our products are environmentally friendly. In fact, each of our domes produces near net-zero carbon footprint.
Doctors Without Borders
Federal Emergency Management Agency (FEMA)
Air Force
U.S. Brand Land Management
United States Army Corps of Engineers
Named As the "Best Startup Company in America" by FOX News, BusinessWeek Magazine, and Yahoo Finance
Ranked #4 on a Geographic Show of Preppers
Received the Best New Military Product Award at a U.S. National Guard Convention
Top 5 Preppers of All Time
We are very proud that Alaskan tuff igloos are built and marketed by a sixth generation family that is from the same country and completely understands the demands of extreme climate/weather conditions and dangers of remote wild locations. Also, our team is happy with our most successful project—providing portable shelters for the homeless community in Downtown Los Angeles. We want to continually deliver domes that function well in urban setting and other environments.
If you would like to learn more about our domes or request a quote, get in touch with us. We are excited to build a mobile shelter that best suits your needs and preferences. For your peace of mind, we are certified by Office of Safety and Health Administration (OSHA), and our business has been approved for planning housing and residential properties.